*Inline With Government Advice, Lesson will Continue After 12th April*
You will be required to stand two metres away and confirm the following questions about your health:

Symptoms of Covid-19 – have you had it, been tested for it, and had results of the test?
Shielding – are you in a household of family members that are in the enhanced risk health categories?
Any health issues which may impact your ability to drive?
Do you have a continuous cough?
Do you have a fever or high temperature?
You will be required to wash your hands thoroughly for at least 20-seconds before leaving the house and entering the car and you should wash your hands after your lesson
You can wear gloves,  (but these should be put on just before you enter the vehicle and the instructor must see you put them on). However general advice is that good hand hygiene is better than gloves, which provide a false sense of security
You can wear a mask, but this is not compulsory
You will need to sanitise your hands again when entering the vehicle (you can use your own or we will supply)
All items, such as mobile phones and house keys will have to stay on you and not left on the dashboard or put into door pockets.
Any bags you bring, for onward journey must go in the boot
Driving lessons can only be delivered in the driving school car (this may be the same for driving tests, but the DVSA has not confirmed this)

Cancellations

If you or anyone you are living with have any Symptoms you MUST cancel your driving lesson before your lesson start time. Once cancelled you will not be able to restart your lessons until you have been tested negative, or follow the Government isolation recommendations (this is the same for the instructor).
Learn To Drive
High Quality Driving Lessons
We can offer a variety of driving courses including total beginner, refresher, taxi, Passplus and revoked licence training. We tailor each of our courses to individual student needs.
All our driving instructors are:
Excellent First Time Pass Rate.
Our students voted us 5 out of 5 on Facebook.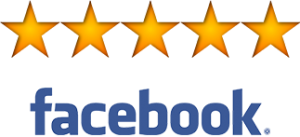 Affordable
MAG driving school believes in offering affordable driver training. Our prices are fixed and we guarantee no sudden price hikes after a few cheap lessons.
From £23 per hour for a block of 10 hours, or a maximum of £25 per hour for a single hour.
First Hour Free
It's important that you feel at ease with your driving instructor. That's why we offer all our students one free 'taster' lesson, with no obligation to book any more in the future.
Local Driving School
MAG driving School offers driving lessons in Bridlington, Scarborough, Hornsea and Driffield.
We are a local driving school offering driving tuition in a calm and relaxed atmosphere. We care about the quality of our instruction and our healthy reputation is built on local recommendation.
What Is Included?
When you learn with us, you get all the following included in the price:
One to one practical training in our car
Pick up and drop off from your home, work or college
Hazard perception training
Online theory training
Online highway code
 Book Your Free Lesson Now 01262 601 926